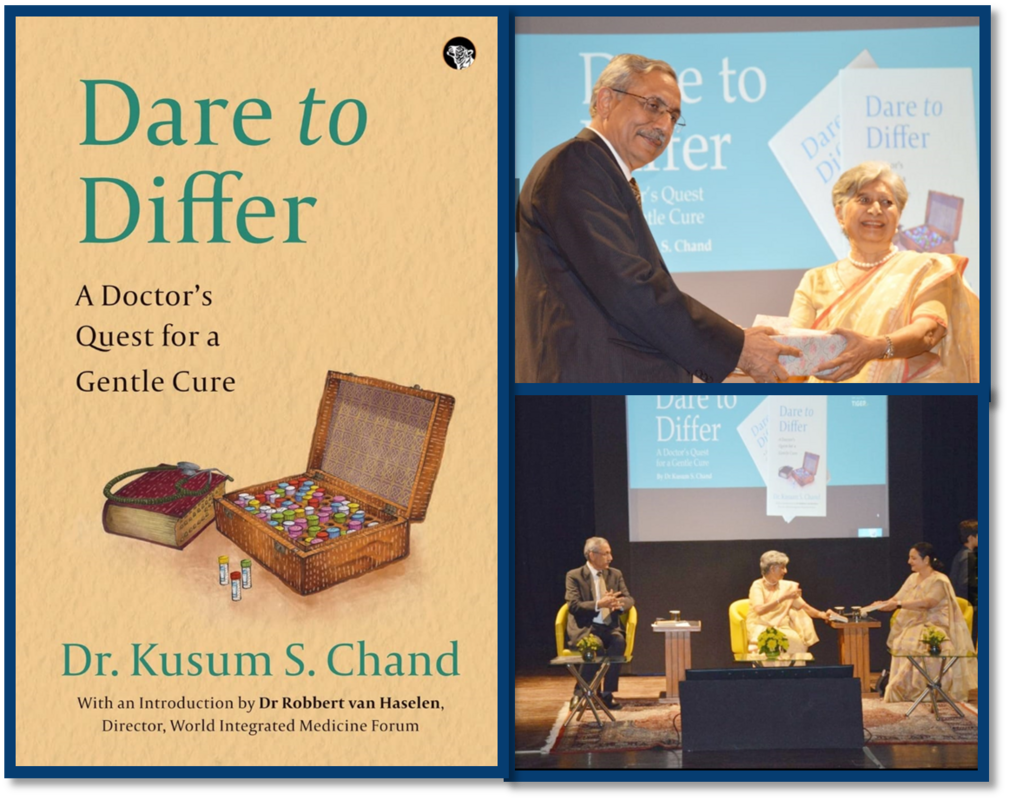 NEW Book Launch on 13th November 2022 - Dare to Differ
by Faculty member & Author: Dr Kusum S Chand
Kulwant Uppal, MSc Pain Management, MAcS, LFHom (Pharm) attended fellow member and author Dr Kusum S Chand's new book launch in New Delhi this month. Dr Kusum S Chand MD MFHom has been associated with the Faculty since 1991. Her book 'Dare to Differ – A doctor's quest for gentle cure' was written in the form of evidence-based case histories, is about her transition from conventional medicine to homeopathy and her practice of medicine. She says that allopathy and homeopathy are like two colours of spectrum, blue and yellow which come together to form a new colour -green- which denotes good health and wellness.
It was released by Dr Raj K Manchanda FFHom and Dr Nandini Sharma Director Professor Maulana Azad Medical College. David Tredinnick Former MP & Chairman of Parliamentary group of Integrated Medicine gave a virtual inaugural message and Dr Robbert Van Haselen Director International Institute of Integrated Medicine gave virtual commentary on integrated medicine.
Dare to Differ is available on Amazon to purchase and you can click here to find out more.