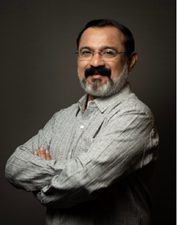 A unique opportunity to explore together a groundbreaking development in homeopathic teaching and learning. This will be presented by our renowned speaker for this month, from the Other Song Academy in Mumbai, Dr Shekhar Algundji M.D.(Hom), F.Hom (UK), Master Hom (Ireland).
The new development is the latest step in the evolution of ideas of Dr Rajan Sankaran, and Dr Algundji's talk will be entitled A Study of The Superclasses in Homeopathy. The Superclasses will prove themselves to be a consummate complement to the already well-known cannon of systematic analysis techniques which combine to give us the so-called Genius of Homeopathy, the synergy that includes characteristic symptoms, keynotes, kingdom, miasm (pace), Sensation, Source qualities, aetiology, modalities, location, family history, and more besides.

If you'd like to take part in the session, which will begin at 8pm (UK time) on Zoom, on Tuesday the 21st of this month, kindly reply to this email to:
A contribution of £10 is requested to gain admittance.