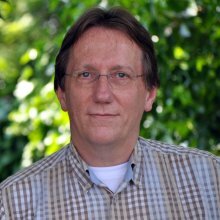 A number of you are familiar with the work of Ewald Stöteler who, since the publication of his book Hahnemann's Homeopathy, has appeared twice on this platform in previous years, and more recently in an introductory online presentation for the Faculty of Homeopathy. The principal focus of his teaching is on Hahnemann's philosophy as set out in the classical texts, now systematically applied to modern-day case-taking and analysis. I am delighted to advise that Ewald will be joining us once again this month, to present a new talk entitled "Chronic Miasms and Acute Diseases, a Practical Approach to Case Management". Having set out the philosophy of this teaching in previous lectures, he will now place emphasis on its implementation in practice.
This talk is offered in advance of Ewald's 5-day Sicily Seminar to be held in October this year; http://seminarsicily.com/english.html

Topics for inclusion in this evening's presentation;

- The remedy kingdoms, Plant, Animal and Mineral,

- The differences in symptomatology and disease dynamics,

- The use of homeopathic remedies in alternation, and

- The use of intercurrents.

If you would like to attend this session, would you please email Dominic Upton [email protected] to indicate your preference for receiving the Zoom link on Tuesday March 21st.
A contribution of £10 is requested to gain admittance.
To download the flyer please click below.