Simile Editorial Team
Members can read FULL editions digitally by clicking on the relevant links below.
Non-members can read a selection of articles as a taster of this member publication - please click on links which do not specify 'members only' to access.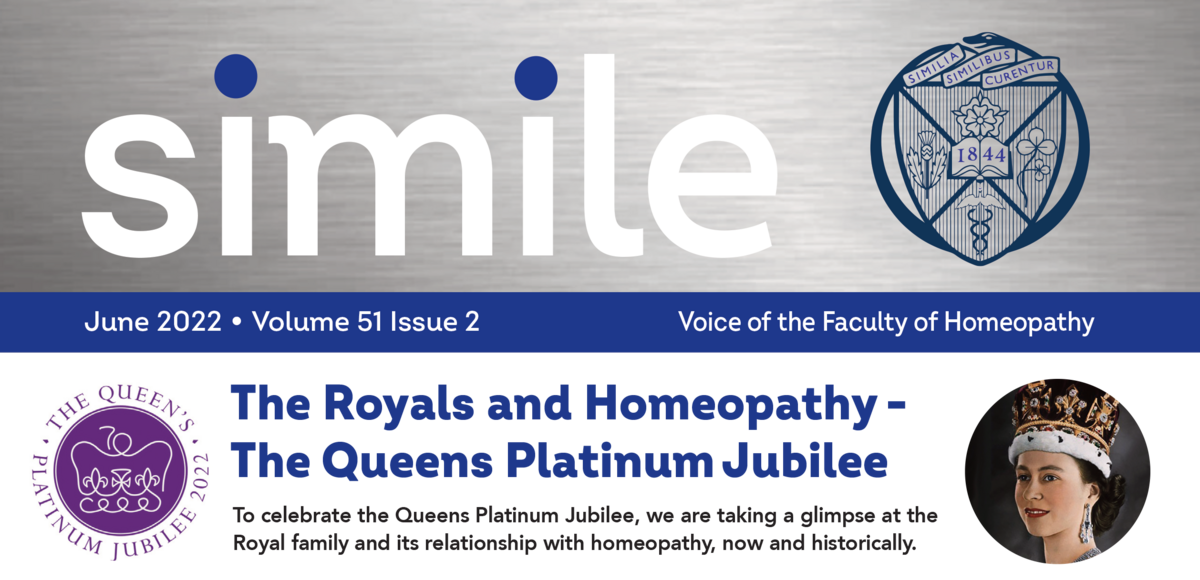 This is the celebratory issue for the Platinum Jubilee. There is a fascinating article on the Royals and some fantastic cases on a Royal theme. Also, in this issue Is a reflection on the events of the tragic Staines air crash 50 years ago and a tribute to those who lost their lives.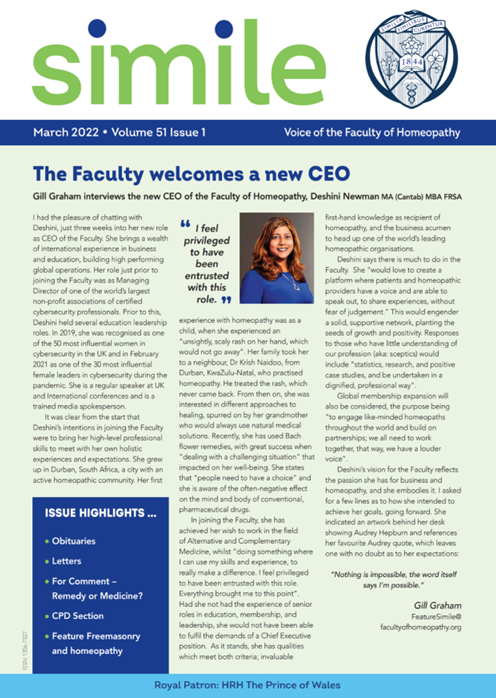 Case Studies
Feature
Homeopathic supporters
Meeting Reports
Comment
CPD
Feature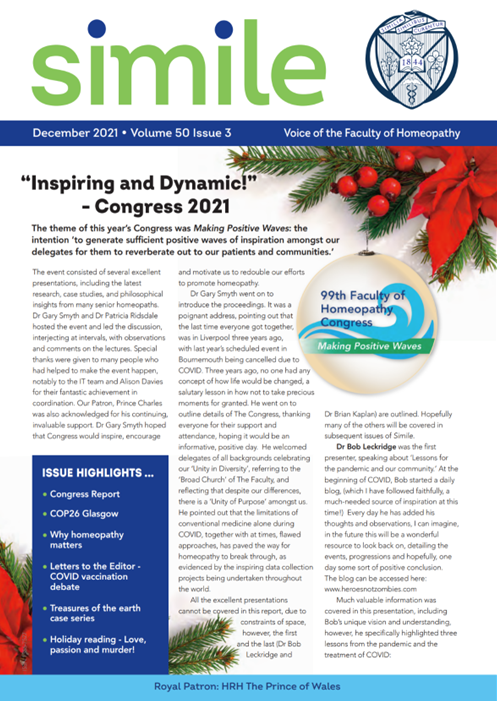 News
Feature
Zoom Report
Case Series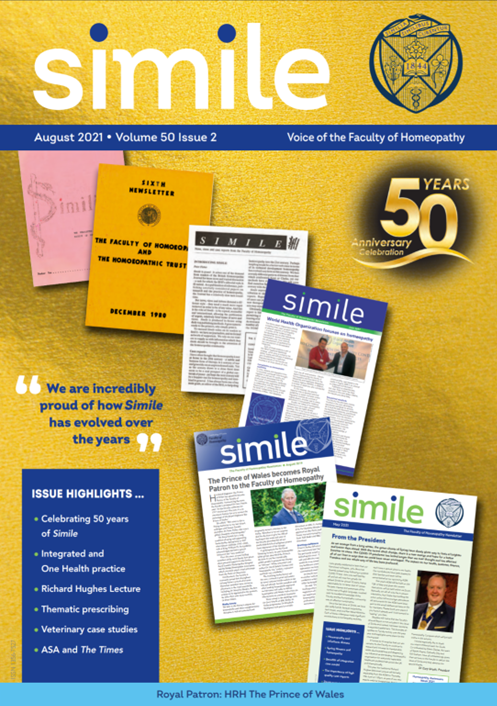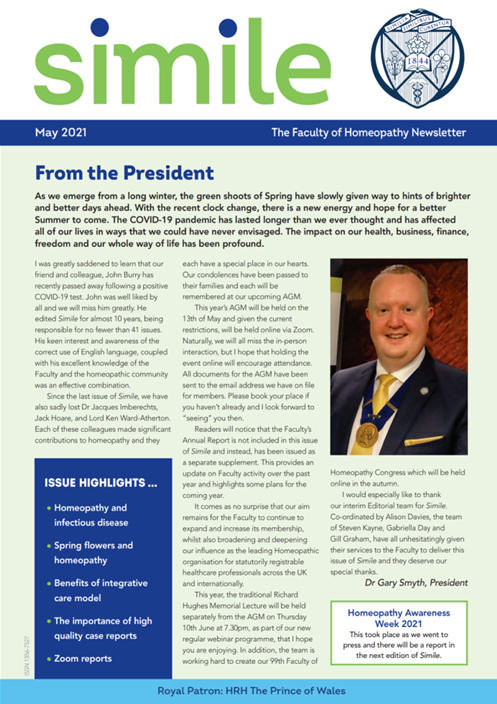 ARCHIVED EDITIONS OF SIMILE
CAN BE DOWNLOAD BELOW