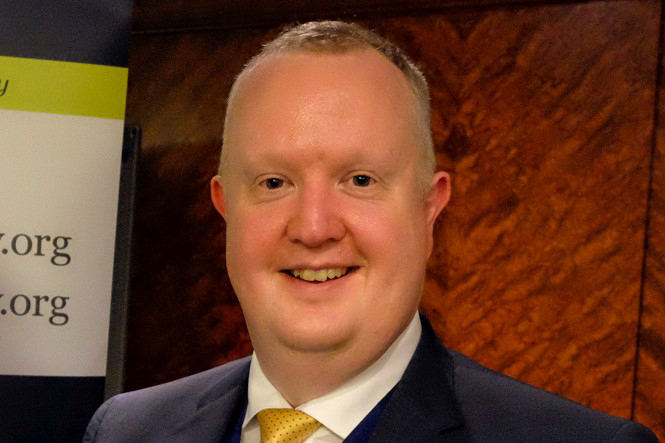 A message from our President - Dr Gary Smyth
Welcome to the Faculty of Homeopathy, one of the longest established homeopathic organisations in the world, founded in 1844 and incorporated by an Act of Parliament in 1950. The Faculty has long been recognised as the preeminent membership organisation for statutorily regulated healthcare professionals who integrate Homeopathy within their practice.
Although based in the UK, the Faculty is an international and multidisciplinary organisation, embracing a wide range of healthcare professionals. Faculty members are qualified and trained in both conventional medicine and Homeopathic medicine, providing them with a unique perspective on healthcare, and allowing them to effectively integrate these various disciplines.
The Faculty's mission statement is "To promote and support the highest standards of practice, education and research in Homeopathy". It advocates an integrative approach to healthcare and champions sustainable, holistic and lifestyle medicine. In 2019, the Faculty celebrated 175 years since its original founding, a milestone marked by the announcement of His Royal Highness The Prince of Wales as Patron of the organisation.
The Faculty welcomes all practitioners who practice professional, responsible and integrative Homeopathy. Given the various challenges within healthcare at present, there has never been a better time to ensure that Homeopathy is widely available to as many patients as possible. With an increased focus on sustainability and environmentally friendly approaches to medicine, now is the time to add Homeopathy to your professional portfolio.
Please contact us today to find out about membership of the Faculty of Homeopathy, and how the Faculty can assist you in your journey in healthcare.
Dr Gary Smyth, President, Faculty of Homeopathy